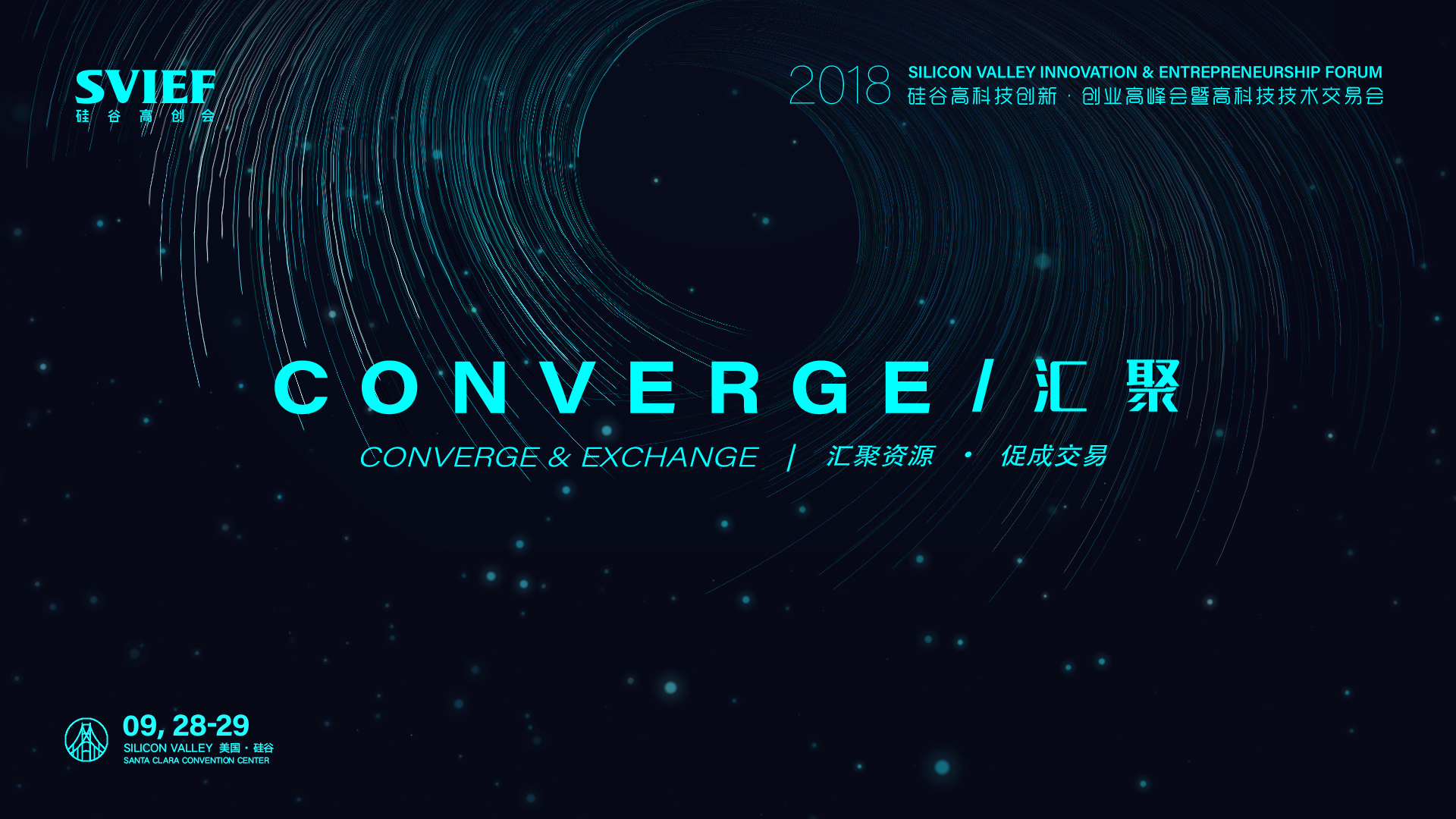 Date: 09/29/2018-09/30/2018
Venue: Santa Clara Convention Center

The 2018 SVIEF will be held on Sep 29th&30th, 2017 at Santa Clara Convention Center. It is designed to be intense and informative with theme on " Converge & Exchange ". This is going to be an educational, captivating, and interactive event featuring 150+ high-profile speakers and 100+ tech exhibitors for the 10,000+ attendees to experience.

The conference covers exciting sessions including the AI+ Talk Summit, Global Next Car Summit, New Media Summit, SVIEF Star Startup Competition, Fintech Summit, Innovative Education Summit, Global Medical Innovation Summit, Silicon Valley Venture & Investment Summit, One-on-one investment deal-sourcing and exchange fair, Developers' Summit and the SVIEF Tech Expo. The conference is expecting over 10,000 professional attendees and more than 150 high tech innovative ventures from North America and Asia Pacific regions to showcase their latest product and technology as well as to develop potential business partnership opportunities.

Register Now!